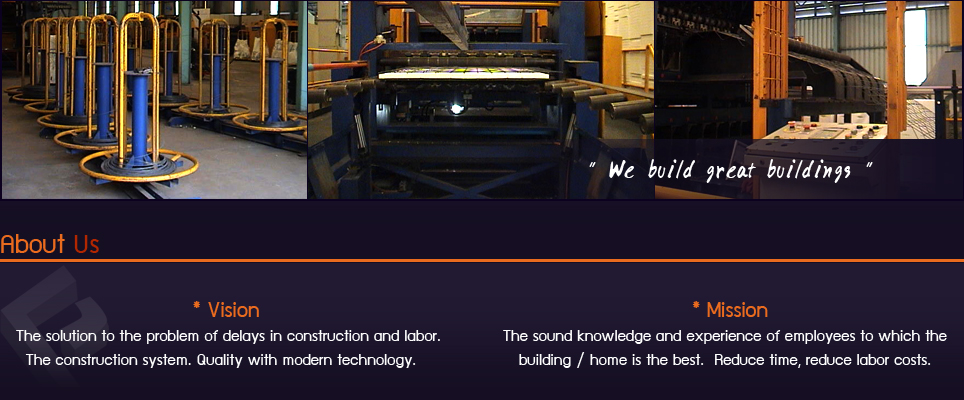 | | | |
| --- | --- | --- |
| | | Our modern factory is equipped with automated machinery. Produced as many as 1.2 million square meters per year. Chris Pine is located near the Eastern Seaboard Industrial Estate in Rayong. It is the only manufacturer and distributor in the country. |

" Rapid reduction of the actual construction work PANOTECH Occasionally, I have made it possible.
Ahead of schedule. "
" By using the PANOTECH we can reduce construction costs down. And make our customers happy. The house is not hot at all. I'd recommend it to anyone PANOTECH turned to joy. Of the residents. "
" When you live. I feel the cold more than the old house. And not be disturbed by insects and animals to nest and hate. Noise pollution is very low.
The house walls are insulated at all. "